The Dawn of Sushi!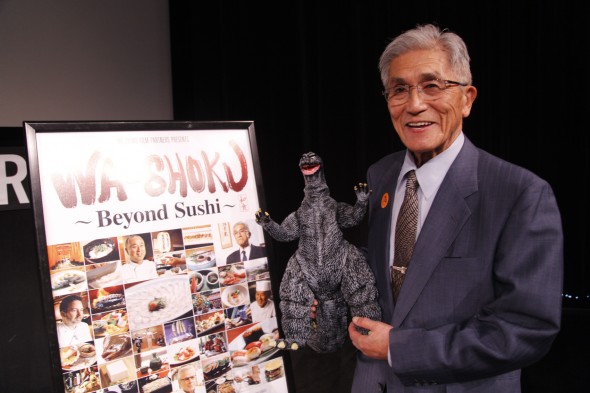 Ok, so you've seen The Dawn of Wine, now you need to see… the DAWN OF SUSHI! Noritoshi Kanai, the inventor of the sushi bar and the chairman of Mutual Trading Company takes a central role in the documentary, "Wa-Shoku Beyond Sushi."
G-Zee had a chance to see a press screening and he gives it TWO BIG CLAWS UP!!! Kanai's vision in bringing sushi, sake and other Japanese cuisine to the U.S. is told in depth in this GRRRAWESOME flick.
See below the trailer and more pics…
While stationed with Japanese troops in Myanmar, Kanai saw the need for more efficient food delivery. This movie documents how he evolved that concept into bringing sushi and other goods to the U.S.:
Wa-Shoku features an all-star culinary cast, from chefs Nobu Matsuhisa to Joël Robuchon and many other notables. Also making his presence felt is the ever-enjoyable Atsuhide Kato of Born Sake.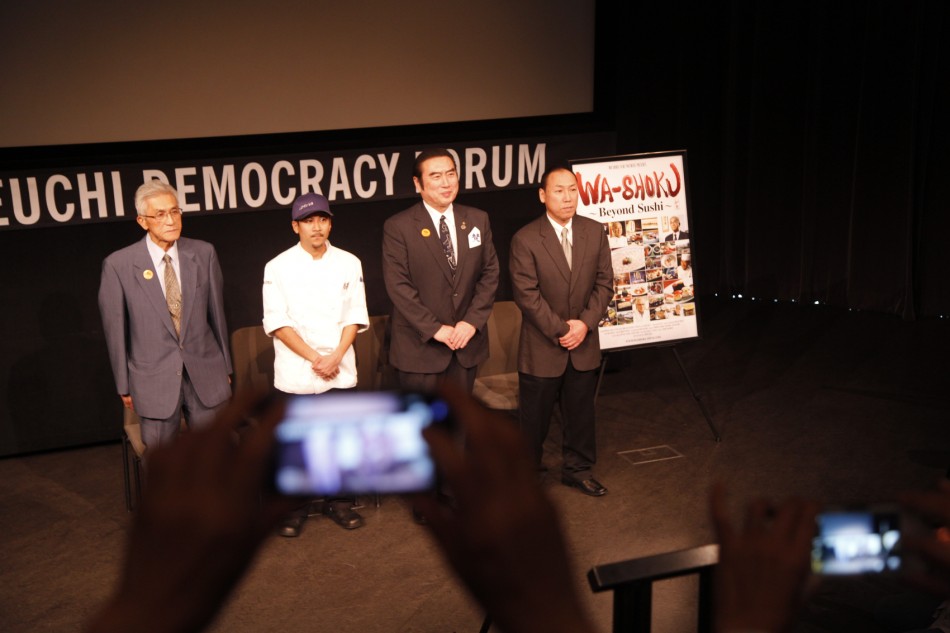 Kanai was asked what the next big thing will be… his answer: sake and lastly shochu!