RUNNING FOR THE ELEPHANTS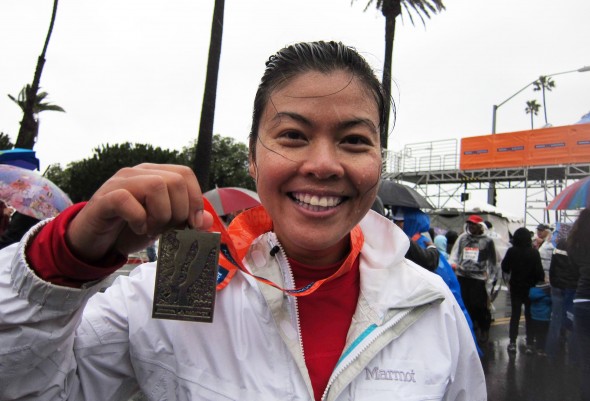 UPDATED: Tina braved the elements and made it to the finish line. She wants to thank everyone for their generous support and… yes, she's planning on doing it again next year… hopefully without all the rain!
This Sunday, Tina will run in the 26.2 mile Los Angeles Marathon to raise awareness for our precious Thai elephants and their work with autistic children. You can show your support by visiting our special Facebook race page.
Also, we will be posting live updates from the race. So check back here and on Facebook. Thanks for your AMAZING support. CHANG! CHANG!! CHANG!!!