Helping Thailand, one footpath at a time
Footpath please posted by bib thailand on vimeo.
These girls hope to heat up the planet. But not the global warming kind. Samsuda and Arunee, young Chiang Mai International School students, are fired-up with their non-profit project, Footpath Please.
The girls are advocating walkable footpaths (sidewalks) in Thailand. The government of Thailand has been encouraging people to walk more, but the dangerous, unpedestrian-friendly streets of Thailand make it nearly impossible.
The pair is starting a grass-roots effort for change and are seeking any input you can offer. Please leave your suggestions for them in the comments section. Thank you!!!
They also started 'Strong Will Seed,' supporting a self-sufficient school lunch program in Chiang Mai.
Here's a video Sam made about trekking it on a Thai footpath:
And, here's our friends in Huntington Beach shouting out their support, Abbey Road style!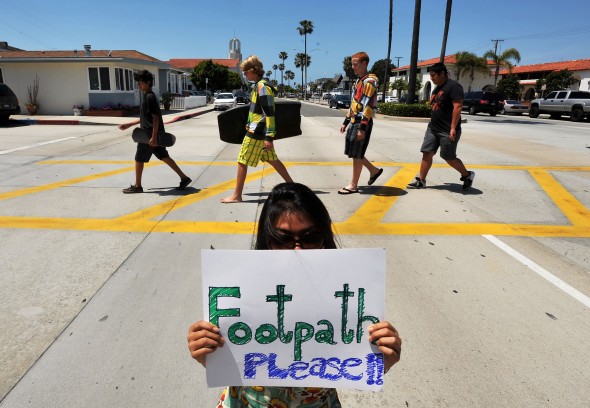 Thanks to the kids from the Boys and Girls Club of Anaheim! They gave their advice on how to improve footpaths. And we awarded them with 4 tickets to a recent L.A. Dodgers game. Here's their thank you letter: